It's a question many of us will face: When creating a Will should I hire an Attorney or can I attempt to do it myself? There are many online portals out there that make the process seem so easy and convenient but here is the only correct answer:  To protect yourself and loved ones the best decision is to have a licensed lawyer draft your Will and related estate documents.  Why? Because online forms and websites that allow you to create your own legal documents are fraught with problems. Here are some of the main issues: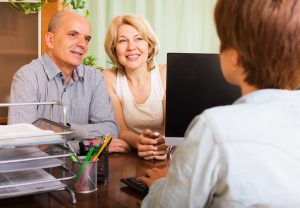 1.You Lose the Personal Touch:  You do not get the same legal advice or one-on-one consultation that you have when you sit down with an attorney who practices estate law. When you're online, there is no one there to ask a question if you aren't sure of a question or have a unique need that needs to be addressed. Most forms are "one size fits all" and are not specific to the laws of your state.  This can cause headaches for your family later on when you pass. Every person and situation is different, so why leave your legacy to a program that may or may not cover it all. When you work with an Attorney, you know that you are receiving a document that has been tailored to you and your family specifically.

2.Mistakes Happen Easily:  It is very easy to make a mistake with a do-it-yourself online questionnaire.  You need an attorney to advise you on many matters so that you can make an informed decision on who to name as an executor, guardian, and/or trustee.  An attorney will ask thought-provoking questions and guide you appropriately on how to choose the right person to handle your estate.
3.It Can Cost You in the End:  You may think you are saving money by using an online form.  Chances are you are not!  Many times a Will needs to be drafted more than once because the person's true intentions are not spelled out accurately in the document.  Unfortunately, in many cases these errors are not noticed until the creator is deceased which forces the family to go to court and spend thousands of dollars to try to fix what the deceased person tried to accomplish when using an online service.
In an effort to assist my clients from making any unintentional blunders with their Wills, Powers of Attorney and Advance Directives/Living Wills, I offer a very competitively priced fee for these documents.  I provide a Peace of Mind Package which includes the above three documents for only $200 per person. I ensure that every client I see is fully cared for and each document is tailored to fit their specific needs or concerns. So, before you start searching the internet for a low-cost online alternative, please call me for a consultation.